The microblogging and social networking site Tumblr has quickly risen to great levels of popularity after being founded in 2007. Users of the platform cherish it is a place to freely express themselves and share interesting findings with their followers. Let's have a look at some of the best life quotes from popular writers on Tumblr, but also interesting quotes about Tumblr by its users.
What makes Tumblr so great is that it allows people from all kinds of backgrounds to quickly and easily start a blog. As such, it is a fantastic medium for users that want to get there message out into the world, but lack the necessary technical skills to do so.
"I wish I knew how to quit you, Tumblr."
John Green
Even more so, Tumblr quickly became the go-to platform for people with like-minded ideas and ideals. These early adapters played an important role in making Tumblr the vast network it is today.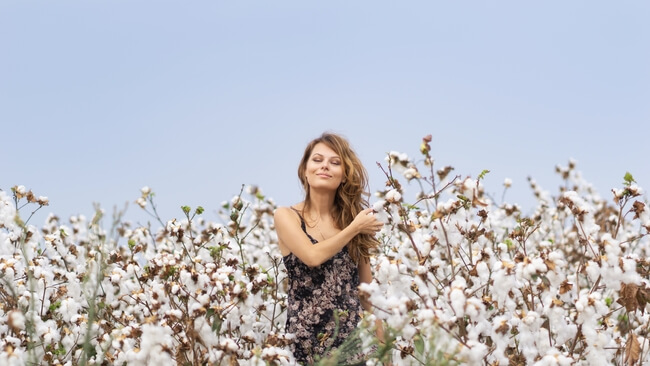 The 105 Best Life Quotes from Tumblr
Aside from posting multimedia content or short blog posts, Tumblr has become an inspiring source for sharing thought-provoking quotes. Let's have a look at some of these Tumblr quotes.
1.
"If you are in Mountain View, you don't resonate with the needs of urban dwellers. Tumblr couldn't have emerged in Sunnyvale."
Roelof Botha
2.
"In three words I can sum up everything I've learned about life: it goes on."
Robert Frost
3.
"You only live once, but if you do it right, once is enough."
Mae West
4.
"Life isn't about waiting for the storm to pass… It's about learning to dance in the rain."
Vivian Greene
5.
"The two most important days in your life are the day you are born and the day you find out why."
Mark Twain
6.
"To live is the rarest thing in the world. Most people exist, that is all."
Oscar Wilde
7.
"Life has no remote… get up and change it yourself!"
Mark A. Cooper
8.
"Life doesn't get easier or more forgiving, we get stronger and more resilient."
Steve Maraboli,
9.
"Be steady and well-ordered in your life so that you can be fierce and original in your work."
Gustave Flaubert
10.
"Life is what happens to us while we are making other plans."
Allen Saunders
11.
"I understand Twitter much more than I understand Tumblr."
Rowan Blanchard
12.
"But whatever, however, whenever this ends I want you to know that right now I love you forever"
Andrea Gibson
13.
"You have to take that risk of being friendless to make room in your life for others who will be your new best friends"
Maggie Stiefvater
14.
"She had stars in her eyes and galaxies in her veins"
Rosie Perry
15.
"Sacrifice is a part of life. It's supposed to be. It's not something to regret. It's something to aspire to."
Mitch Albom
16.
"In all of living, have much fun and laughter. Life is to be enjoyed, not just endured."
Gordon B. Hinckley
17.
"Life has become immeasurably better since I have been forced to stop taking it seriously."
Hunter S. Thompson
18.
"This is the real secret of life — to be completely engaged with what you are doing in the here and now. And instead of calling it work, realize it is play."
Alan Watts
19.
"Life is to be lived, not controlled; and humanity is won by continuing to play in face of certain defeat."
Ralph Ellison
20.
"There are only two ways to live your life. One is as though nothing is a miracle. The other is as though everything is a miracle."
Albert Einstein
21.
"To fear love is to fear life, and those who fear life are already 3-parts dead."
Bertrand Russell
22.
"Life leaps over oblivion lightly, losing only a thing or two of no importance, and gloom is but the passing shadow of a cloud…"
Yann Martel
23.
"Paradoxically though it may seem, it is none the less true that life imitates art far more than art imitates life."
Oscar Wilde
24.
"Human life is but a series of footnotes to a vast obscure unfinished masterpiece"
Vladimir Nabokov
25.
"Don't strive for perfection, just do your best. Everything in life is ever revolving to be perfect."
Ann Marie Frohoff
26.
"You were the hardest year of my life and I've never been so happy. What does that say about me?"
Charlotte Eriksson
27.
"With me living forty-five minutes away, Tumblr is supposed to be sacred ground where our friendship is cemented. Unfollowing me is the same as saying, 'I don't like you anymore."
Angie Thomas
28.
"Each time you read a book, a tree smiles knowing there's life after death."
Tumblr
29.
"We all have Tumblr. People care so much about it because, now, any random can be famous on the Internet if their world looks good on Tumblr. And so everyone at high school strives for this kind of aesthetic correctness."
Lorde
30.
"I express myself a lot on Tumblr, especially through my diary entries.
Justine Skye
31.
"…CompuServe, and it was not sophisticated, guys. It was the cave painting equivalent to Tumblr."
Felicia Day
32.
"I want to live my life in such a way that when I get out of bed in the morning, the devil says, "aw shit, he's up!"
Steve Maraboli
33.
"Good friends, good books, and a sleepy conscience: this is the ideal life."
Mark Twain
34.
"My life didn't please me, so I created my life."
Coco Chanel
35.
"Your time is limited, so don't waste it living someone else's life."
Steve Jobs
36.
"Be thankful for everything that happens in your life; it's all an experience."
Roy T. Bennett
37.
"Life's as kind as you let it be."
Charles Bukowski
38.
"Life is not a PG feel-good movie. Real life often ends badly. Literature tries to document this reality while showing us it is still possible for us to endure nobly."
Matthew Quick,
39.
"Your life is an occasion. Rise to it."
Suzanne Weyn
40.
"To look life in the face, always, to look life in the face, and to know it for what it is…at last, to love it for what it is, and then, to put it away…"
Virginia Woolf
41.
"If there's a thing I've learned in my life it's to not be afraid of the responsibility that comes with caring for other people. What we do for love: those things endure. Even if the people you do them for don't"
Cassandra Clare
42.
"Even for me life had its gleams of sunshine."
Charlotte Brontë
43.
"Taking pictures is savoring life intensely, every hundredth of a second."
Marc Riboud
44.
"Oh, Life, I am yours. Whatever it is you want of me, I am ready to give."
William Steig, Dominic
45.
"The cost of a thing is the amount of what I will call life which is required to be exchanged for it, immediately or in the long run."
Henry David Thoreau
46.
"Life is like riding a bicycle. To keep your balance, you must keep moving."
Albert Einstein
47.
"Poetry is just the evidence of life. If your life is burning well, poetry is just the ash."
Leonard Cohen
48.
"There comes a time in your life when you have to choose to turn the page, write another book or simply close it."
Shannon L. Alder
49.
"Life is a tapestry woven by the decisions we make."
Sherrilyn Kenyon
50.
"Life, unfortunately, doesn't seem to care what we want."
Richelle Mead
51.
"Losing your life is not the worst thing that can happen. The worst thing is to lose your reason for living."
Jo Nesbo
52.
"Life is a journey. Time is a river. The door is ajar"
Jim Butcher
53.
"You can live your whole life not realizing that what you're looking for is right in front of you."
David Nicholls
54.
"Life isn't as serious as the mind makes it out to be."
Eckhart Tolle
55.
"Life is nothing without a little chaos to make it interesting."
Amelia Atwater-Rhodes
56.
"The secret of life is honesty and fair dealing. If you can fake that, you've got it made."
Groucho Marx
57.
"Throughout life people will make you mad, disrespect you and treat you bad. Let God deal with the things they do, cause hate in your heart will consume you too."
Will Smith
58.
"There are two tragedies in life. One is to lose your heart's desire. The other is to gain it."
George Bernard Shaw
59.
"If your daily life seems poor, do not blame it; blame yourself, tell yourself that you are not poet enough to call forth its riches; for to the creator there is no poverty and no poor indifferent place."
Rainer Maria Rilke
60.
"Keep reading. Read during your break at work, before bed, on the bus, in the waiting room. Read at the table, in the lunchroom. Make time. You won't regret it."
bookeworm94
61.
"I was curious as to how my words started circulating at such an alarming rate. After all, every author waits to be discovered by someone. Anyone. And so I found myself smack bang in the middle of the mad hatters head, and as someone put it, Tumblr might actually be worse than that."
Dimitri Zaik
62.
"The maturity of Tumblr as a real player is exciting. It's fun to watch things like SnapChat, and Vine, try to vie to be the next thing."
Gary Vaynerchuk
63.
"The phenomenon of Instagram poets – who are also, to be fair, Tumblr poets and Pinterest poets – has been one of the more surprising side-effects of the selfie age."
Michelle Dean
64.
"Finishing a book is bittersweet. You spend days getting to know the characters. Learning their nuances, their faults, their loves, their lives. They become your friends, acquaintances, enemies. And after the story ends, you miss them. You look for them in your own life, wonder where they've gone, you forget that they aren't real. You fall in love with the hero and dream of him at night. The strange girl becomes your best friend. Their heartaches become your heartaches. You laugh when they laugh. And cry when they die. Eventually, you realize they aren't a part of your world, you were just briefly visiting theirs."
Whimsical Enlightenment
65.
"My dark days made me strong. Or maybe I already was strong, and they made me prove it."
Emery Lord
66.
"Tumblr culture and the whole reappropriation-without-context thing are a double-edged sword in that they both raise awareness of my work and also kind of devalue it at the same time."
Bryan Lee O'Malley
67.
"Social networking websites like Facebook, Twitter, and Tumblr provide an unparalleled ability for people to stay connected in new and unique ways."
Michael Bennet
68.
"Being a victim of someone's random act of kindness is a sign that the universe still loves you with all of her lucky stars."
Juansen Dizon
69.
"My selfie my life!"
Ken Poirot
70.
"On Tumblr, I'm really careful about not following too many things. I enjoy going on there to discover new things more than anywhere else now.
Felicia Day
71.
"You & Me, I will always be glad for the moments we've shared and for the moments we still have to share.

Unknown
72.
"A single poem
the thing that can keep me
light on my feet,
when my soul is
heavy with sorrow."
Sanober Khan
73.
"Sometimes you go through things that seem huge at the time, like a mysterious glowing cloud devouring your entire community. While they're happening, they feel like the only thing that matters and you can hardly imagine that there's a world out there that might have anything else going on. And then the glow cloud moves on. And you move on. And the event is behind you. And you may find, as time passes, that you remember it less and less. Or absolutely not at all, in my case."
Welcome to Night Vale
74.
"Millennials (aka Generation Y) are great at social media (Facebook, Google+, LinkedIn, Twitter, Tumblr, Instagram, Flickr, Snapchat, Pinterest, YouTube, Vimeo, and Periscope) but lack time-tested social skills ( patience, humility, active listening, respect for parents, teachers, elderly)"
Ramesh Lohia
75.
"The moon's weird though, right? It's there, and there, and then suddenly it's not. And it seems to be pretty far up. Is it watching us? If not, what is it watching instead? Is there something more interesting than us? Hey, watch us moon! We may not always be the best show in the universe, but we try."
Welcome to Night Vale
76.
"People who don't feel pain anymore are the most damaged."
Juansen Dizon
77.
"Twitter and Tumblr and Facebook, it's so amazing because years ago, when I was growing up and watching movies, there was no way for us to interact with filmmakers at all. You could send a letter, and you'd never know if you were going to hear back or not."
Byron Howard
78.
"It's a hard world out there, there are hardly any handouts without agenda's attached, you have to make it and take it for yourself. Dog eat fucking dog."
MR
79.
"Just imagine you are dying tomorrow. Everyday. You will be much kinder to the world, there will be more love in you. That way."
Minhal Mehdi
80.
"The hope, and the pain of hope, and the patience of hope, and its torment, its astonishment, its endlessness."
Delmore Schwartz
81.
"I've come to realize that love is tragic, somewhere down the line it's inevitable. Fight for it."
Ann Marie Frohoff
82.
"I'm obsessed with Tumblr. I love looking at all the pictures!
Kendall Jenner
83.
"I'm an author. We don't want to lead. We don't need to follow. We stay home and make stuff up and write it down and send it out into the world, and get inside people's heads. Perhaps we change the world and perhaps we don't. We never know. We just make stuff up."
Neil Gaiman
84.
"There are no secrets in life… Or you can say: life is an open secret."
Osho
85.
"I am a huge consumer of social networks. I'm interested and am learning more about Tumblr and other visually dominant sites."
James G. Stavridis
86.
"I take the time to understand my generation and what they want. Whether it's on Tumblr, Pinterest, or Twitter, I see what they are re-Vining or re-blogging and incorporate it into my YouTube channel."
Eva Gutowski
87.
"I am the bad daughter, the freedom fighter, the shaper of death masks. / I am the snake, I am the crone."
Barbara Jane Reyes
88.
"As long as I manage investments properly and don't spend recklessly, Tumblr has given my family a strong safety net and given me the freedom to work on whatever I want. And that's exactly what I plan to do."
Marco Arment
89.
"What she craved was the darkness made by enfolding arms, the silence which is not solitude, but compassion holding its breath."
Edith Wharton
90.
"Please don't expect me to always be good and kind and loving. There are times when I will be cold and thoughtless and hard to understand."
Sylvia Plath
91.
"We are in Buckingham Palace, the very heart of the British nation. Sherlock Holmes put your trousers on!"
Mycroft
92.
"I was unfortunate enough to meet you and love at the same time, and I've been mixing up your names ever since."
Dear First Love // c.r.m.
93.
"Perhaps that's the thing people misunderstand the most about the art of letting go. It's something that doesn't happen instantly."
Juansen Dizon
94.
"I am nothing in my soul if not obsessive."
Donna Tartt
95.
"If you follow the will of God, you know that in spite of all the terrible things that happen to you, you will never lose a final refuge."
Pope Benedict XVI
96.
"I am aware that I am less than some people prefer me to be, but most people are unaware that I am so much more than what they see."
Douglas Pagels
97.
"I think Tumblr tends to be – you can get more in-depth with things and more blogging, and Tumblr has been really great for me in terms of research because I have contacts with people from all walks of life all over the globe."
Gail Simone
98.
"You do not know / How little I loved / Before I loved you."
Joan Naviyuk Kane
99.
"I search my name on Tumblr more than I Google myself, and I Google myself every day."
Hari Nef
100.
"I always wonder why birds stay in the same place when they can fly anywhere on the earth. Then I ask myself the same question."
Harun Yahya
101.
"Facebook, Twitter, and Tumblr are all 'User First, Brands Second' services. The brands are all over these services now. But for the most part, these services didn't do much to bring them. The engaged users did."
Fred Wilson
102.
"I'm very visual when I write and get a lot of inspiration from scrolling through Tumblr or Pinterest. I have picture folders to most of the songs I've written. It would be cool to release it as a book one day!"
Astrid S
103.
"The greatest discovery of all time is that a person can change their future by merely changing their attitude."
Oprah Winfrey
104.
"Reading for me will be a combination of books, magazines, Tumblr and just kind of the Web in general on the iPad."
David Karp
105.
"If tumblr gets deleted find me at belethors general goods."
waywardnightinfluencer
I hope you enjoyed this collection of some of the best Tumblr life quotes.
Stay victorious!