Are you having a bad day? Or do you know someone who is currently struggling with life? Sometimes life throws at us great challenges that seem impossible to overcome. At other times we are struck with severe failures and heartbreaking disappointments. No matter if it is your boss who's giving you a hard time or a broken heart that is dragging you down, overcoming the difficulties of life is not easy. Whenever I'm confronted with a really tough situation that is causing me a headache I tremendously enjoy receiving the encouragement of another person. What better could there be than another person who can brighten your mind with a couple of wisely chosen and uplifting words? But sometimes such a person isn't available, which is why I created this carefully crafted list that contains the most encouraging quotes I've ever encountered.
But sometimes such a person isn't available, which is why I created this carefully crafted list that contains the most encouraging quotes I've ever encountered.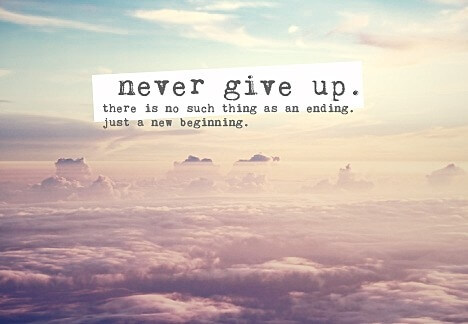 In other situations you see how a beloved one is struggling through life, desperately looking for help and encouragement. Finding the right words in such a situation is often difficult, so it is always great if you can resort back to some of the wisest men and women and their combined experience and knowledge about life.
Life can be a tough struggle, but the right words of encouragement in the right situation can work true wonders. They will help you to lift your spirits, which helps you to overcome whatever happened. Often times, we just need this little guidance of someone who can point us in the right direction.
Words of Encouragement
Even though no one likes failures, setbacks, and blows of fate, it is important to acknowledge that these experiences are part of life. For this reason, a person's willingness to overcome even the most severe obstacles that stand in between them and their dreams will decide to a large degree about their success in daily life.
Here is the carefully selected list that contains the most encouraging quotes I've ever encountered:
1. I will love the light for it shows me the way, yet I will endure the darkness for it shows me the stars.
Og Mandino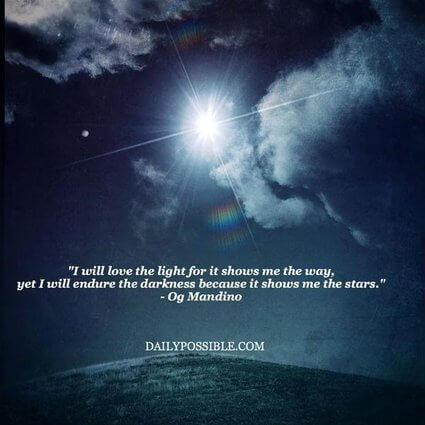 2. It is only in our darkest hours that we may discover the true strength of the brilliant light within ourselves that can never, ever, be dimmed.
Doe Zantamata
3. Most great people have attained their greatest success one step beyond their greatest failure.
Napoleon Hill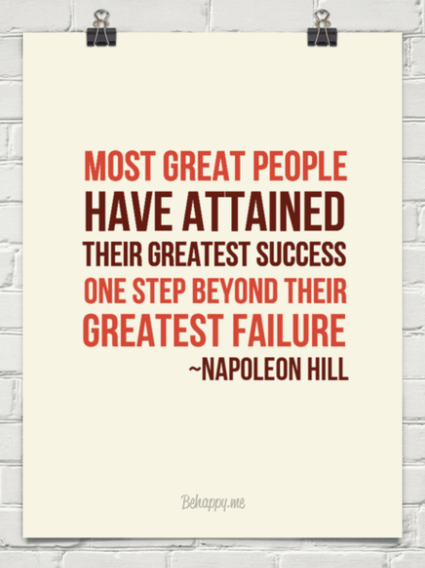 4. Obstacles don't have to stop you. If you run into a wall, don't turn around and give up. Figure out how to climb it, go through it, or work around it.
Michael Jordan
5. Life isn't about waiting for the storm to pass, it's about learning how to dance in the rain.
Vivian Greene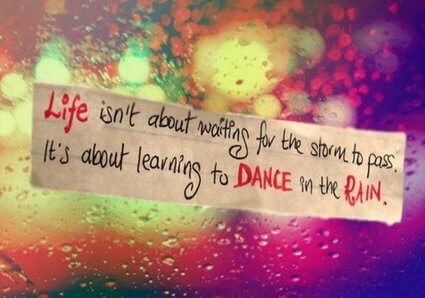 6. Never let your head hang down. Never give up and sit down and grieve. Find another way. And don't pray when it rains if you don't pray when the sun shines.
Leroy Satchel Paige
7. The greatest glory in living lies not in never failing, but in rising every time we fail.
Nelson Mandela
8. What the caterpillar calls the end of the world, the master calls a butterfly.
Richard Bach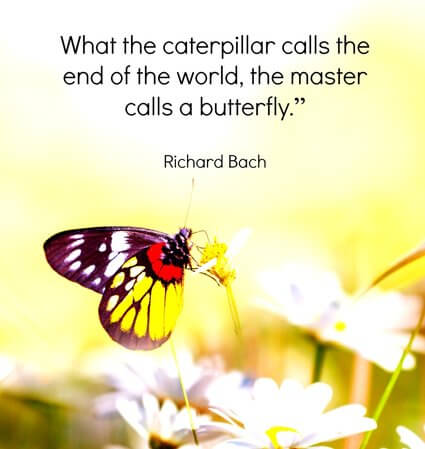 9. Tough times never last, but tough people do.
Robert H Schuller
10. Courage doesn't always roar. Sometimes courage is the quiet voice at the end of the day, saying, I will try again tomorrow.
Mary Anne Radmacher
11. If one dream should fall and break into a thousand pieces, never be afraid to pick one of those pieces up and begin again.
Flavia
12. Hope is important because it can make the present moment less difficult to bear. If we believe that tomorrow will be better, we can bear a hardship today.
Thich Nhat Hanh
13. After every storm the sun will smile; for every problem, there is a solution, and the soul's indefeasible duty is to be of good cheer.
William R. Alger
14. Every adversity, every failure, and every heartache carries with it the seed of an equivalent or a greater benefit.
Napoleon Hill
15. You will never do anything in this world without courage. It is the greatest quality in the mind next to honor
Aristotle
16. Things turn out the best for the people who make the best of the way things turn out.
John Wooden
17. The difference between stumbling blocks and stepping stones is how you use them.
Unknown
18. I learned there are troubles of more than one kind. Some come from ahead, others come from behind. But I've bought a big bat. I'm all ready, you see. Now my troubles are going to have trouble with me.
Dr. Seuss
19. Rise above the storm and you will find the sunshine.
Mario Fernandez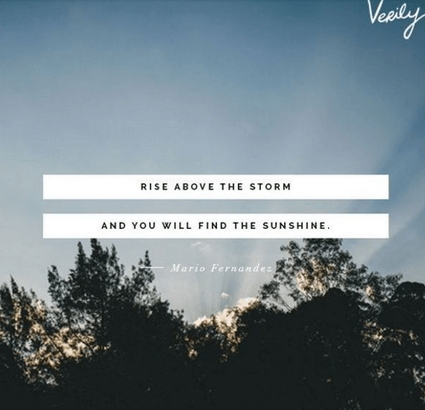 20. Man is fond of counting his troubles but he does not count his joys. If he counted them up, as he ought to, he would see that every lot has enough happiness provided for it.
Fyodor Dostoevsky
21. Prosperity makes friends, adversity tries them.
Publilius Syrus
22. The bravest sight in the world is to see a great man struggling against adversity.
Seneca
23. It doesn't matter how slow you go, as long as you don't stop.
Confucius
24. He knows not his own strength who hath not met adversity.
William Samuel Johnson
25. In the middle of a difficulty lies opportunity.
Albert Einstein
26. You are today where your thoughts have brought you; you will be tomorrow where your thoughts take you.
James Allen
27. If you have made mistakes, there is always another chance for you.You may have a fresh start any moment you choose, for this thing we call 'failure' is not the falling down, but the staying down.
Mary Pickford
28. To succeed, you have to do something and be very bad at it for a while. You have to look bad before you can look really good.
Barbara DeAngelis
29. When you have exhausted all possibilities, remember this: you haven't.
Thomas Edison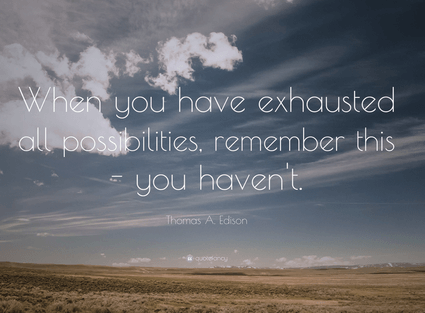 30. When things are bad, we take comfort in the thought that they could always get worse. And when they are, we find hope in the thought that things are so bad they have to get better.
Malcolm S. Forbes
31. Press on – nothing can take the place of persistence. Talent will not; nothing is more common than unsuccessful men with talent. Genius will not; unrewarded genius is almost a proverb. Education will not; the world is full of educated derelicts. Perseverance and determination alone are omnipotent.
Calvin Coolidge
32. I ask not for a lighter burden, but for broader shoulders.
Jewish Proverb
33. If there is no struggle, there is no progress.
Frederick Douglass
34. Learn how to be happy with what you have while you pursue all that you want.
Jim Rohn
35. Rock bottom became the solid foundation on which I rebuilt my life.
J.K. Rowling
36. In three words I can sum up everything I've learned about life. It goes on.
Robert Frost
37. Challenges are what make life interesting and overcoming them is what makes life meaningful.
Joshua J. Marine
38. In times of great stress or adversity, it's always best to keep busy, to plow your anger and your energy into something positive.
Lee Iacocca
39. Prosperity is not without many fears and disasters; and adversity is not without comforts and hopes.
Francis Bacon
40. Fall seven times, stand up eight.
Japanese Proverb
41. Pain is your friend; it is your ally. Pain reminds you to finish the job and get the hell home. Pain tells you when you have been seriously wounded. And you know what the best thing about pain is? It tells you you're not dead yet!
G.I Jane
42. Prosperity is a great teacher; adversity is a greater. Possession pampers the mind; privation trains and strengthens it.
William Hazlitt
43. Next to trying and winning, the best thing is trying and failing.
L.M. Montgomery
44. Failure is the condiment that gives success its flavor.
Truman Capote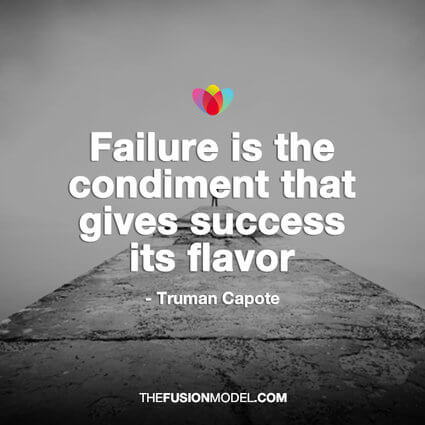 45. Sometimes our light goes out but is blown again into instant flame by an encounter with another human being.
Albert Schweitzer
46. I love those who can smile in trouble, who can gather strength from distress, and grow brave by reflection. 'Tis the business of little minds to shrink, but they whose heart is firm, and whose conscience approves their conduct, will pursue their principles unto death.
Thomas Paine
47. If you don't like something change it; if you can't change it, change the way you think about it.
Mary Engelbreit
48. It is time for us all to stand and cheer for the doer, the achiever – the one who recognizes the challenges and does something about it.
Vince Lombardi
49. We must embrace pain and burn it as fuel for our journey.
Kenji Miyazawa
50. Always remember you are braver than you believe, stronger than you seem, smarter than you think and twice as beautiful as you've ever imagined.
Dr. Seuss
51. Right in the difficult we must have our joys, our happiness, our dreams: they are against the depth of this background, they stand out, there for the first time we see how beautiful they are.
Rainer Maria Rilke
52. What lies behind you and what lies in front of you, pales in comparison to what lies inside of you.
Ralph Waldo Emerson
53. Even if happiness forgets you a little bit, never completely forget about it.
Jacques Prevert
54. Use what you've been through as fuel, believe in yourself and be unstoppable!
Yvonne Pierre
55. The trick is to enjoy life. Don't wish away your days, waiting for better ones ahead.
Marjorie Pay Hinckley
56. Problems are not stop signs, they are guidelines.
Robert Schuller
57. If it's not exactly like you thought it would be, you think it's a failure. What about the spectrum of colors in between.
Sara Evans
58. The best way to get rid of the pain is to feel the pain. And when you feel the pain and go beyond it, you'll see there's a very intense love that is wanting to awaken itself.
Deepak Chopra
59. When written in Chinese the word "crisis" is composed of two characters – one represents danger and the other represents opportunity.
John F. Kennedy
60. There is no education like adversity.
Benjamin Disraeli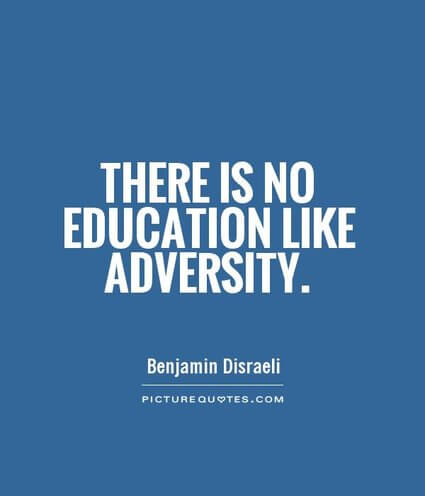 61. Just as despair can come to one only from other human beings, hope, too, can be given to one only by other human beings.
Elie Weisel
62. Be miserable. Or motivate yourself. Whatever has to be done, it's always your choice.
Wayne Dyer
63. The friend in my adversity I shall always cherish most. I can better trust those who helped to relieve the gloom of my dark hours than those who are so ready to enjoy with me the sunshine of my prosperity.
Ulysses S. Grant
64. Everyone has inside them a piece of good news. The good news is you don't know how great you can be! How much you can love! What you can accomplish! And what your potential is.
Anne Frank
65. Discouragement and failure are two of the surest stepping-stones to success.
Dale Carnegie
66. We must accept finite disappointment, but we must never lose infinite hope.
Martin Luther King
67. If only we'd stop trying to be happy we could have a pretty good time.
Edith Wharton
68. The gem cannot be polished without friction, nor man perfected without trials.
Chinese Proverb
69. When everything seems to be going against you, remember that the airplane takes off against the wind, not with it.
Henry Ford
70. Defeat may serve as well as victory to shake the soul and let the glory out.
Edwin Markham
71. We tend to forget that happiness doesn't come as a result of getting something we don't have, but rather of recognizing and appreciating what we do have.
Frederick Keonig
72. The greater the difficulty, the more glory in surmounting it. Skillful pilots gain their reputation from storms and tempests.
Epictetus
73. A problem is a chance for you to do your best.
Duke Ellington
74. Once you choose hope, anything's possible.
Christopher Reeve
75. Have great hopes and dare to go all out for them. Have great dreams and dare to live them. Have tremendous expectations and believe in them.
Norman Vincent Peale
76. Some luck lies in not getting what you thought you wanted but getting what you have, which once you have got it you may be smart enough to see is what you would have wanted had you known.
Garrison Keillor
77. Just think how happy you would be if you lost everything you have right now, and then got it back again.
Frances Rodman
78. Believe that life is worth living and your belief will help create the fact.
William James
79. Often we women are risk averse. I needed the push. Now, more than ever, young women need more seasoned women to provide that encouragement, to take a risk, to go for it. Once a glass ceiling is broken, it stays broken.
Jennifer Granholm
80. The difference between stumbling blocks and stepping stones is how you use them.
Unknown
81. It is not the mountain we conquer but ourselves.
Edmund Hillary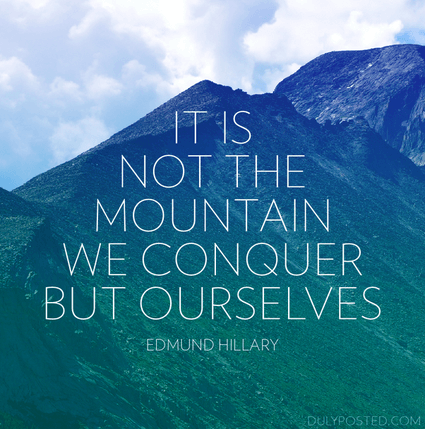 82. A successful man is one who can lay a firm foundation with the bricks others have thrown at him.
David Brinkley
83. Life has its pains and evils—its bitter disappointments; but like a good novel and in healthful length of days, there is infinite joy in the world, the most interesting of continued stories, unfold…
W. E. B. Dubois
84. God brings men into deep waters, not to drown them, but to cleanse them.
John Aughey
85. Don't cry because it's over, smile because it happened.
Dr. Seuss
86. It's the gymnasium of life where you get the workout, the resistance, and you find out things about yourself that you didn't know.
Bishop T. D. Jakes
87. To have darkness behind me, in front of me a bright sky, flickering lights on the water and to feel it on the stony face of the southern sun.
Julia Hartwig
88. Count your age by friends, not years. Count your life by smiles, not tears.
John Lennon
89. Get going. Move forward. Aim High. Plan a takeoff. Don't just sit on the runway and hope someone will come along and push the airplane. It simply won't happen. Change your attitude and gain some altitude. Believe me, you'll love it up here.
Donald Trump
90. We can be unhappy about many things, but joy can still be there. It is important to become aware at every moment of our life we have an opportunity to choose joy. It is in the choice that our true freedom lies, and that freedom is, in the final analysis, the freedom to love.
Henri J. M. Nouwen
91. We should always pray for help, but we should always listen for inspiration and impression to proceed in ways different from those we may have thought of.
John H. Groberg
92. Perhaps everything terrible is in its deepest being something helpless that wants help from us.
Rainer Maria Rilke
93. I decided, very early on, just to accept life unconditionally; I never expected it to do anything special for me, yet I seemed to accomplish far more than I had ever hoped. Most of the time it just happened to me without my ever seeking it.
Audrey Hepburn
94. It doesn't matter how many say it cannot be done or how many people have tried it before; it's important to realize that whatever you're doing, it's your first attempt at it.
Wally Amos
95. If you could only sense how important you are to the lives of those you meet; how important you can be to the people you may never even dream of. There is something of yourself that you leave at every meeting with another person.
Fred Rogers
96. Most of us, swimming against the tides of trouble the world knows nothing about, need only a bit of praise or encouragement – and we will make the goal.
Jerome Fleishman
97. Our happiness or our unhappiness depends far more on the way we meet events of life than on the nature of those events themselves.
Wilhelm von Humboldt
98. Character cannot be developed in ease and quiet. Only through experience of trial and suffering can the soul be strengthened, ambition inspired, and success achieved.
Hellen Keller
99. When you awaken love and laughter in your life, your mind let's go of fear and anxiety, and you'll happy spirit becomes the healing balm that transforms every aspect of your human experience.
Jesse Dylan
100. God uses suffering as a whetstone, to make men sharp with.
Henry Beecher
I hope you enjoyed these fantastic words of encouragement!
What Is the Essence of These Quotes?
Drawing the essence of all these encouraging words is not easy, but let us try to summarize the whole wisdom of the above-mentioned quotes in a couple of sentences:
Just like a diamond, a human being can only be formed under high pressure. Only the fire of disparity is able to affect long-lasting and positive change within us, that couldn't be achieved during centuries of fortune. Be willing to accept the challenges of life and know that only through them you can grow as a person. Live your life to the fullest and never regret the things that made you smile.
There could be said so much more…
Why Positive Encouragement Is so Important
Positivity is incredibly important, as it helps us to cultivate a healthy outlook on life. Adapted with a beneficial mindset you will be more willing to face the daily challenges that confront you. Not just this, it will also help you to see the windows of opportunities where others only see the disparity.
By changing your perspective you can change your whole outlook on life. Such a change allows us to overcome a major difficulty of negativity: it has been shown to narrow your focus. If you're going through a tough time, a narrow focus is the least thing you want, as it prevents you from discovering the opportunities that help you to improve the situation.
Daniel Goleman, author of Social Intelligence: The New Science of Human Relationships, explains that positive emotions lead to an increased prefrontal activity of our brains, which in turn enhances mental abilities responsible for such important things such as creative thinking and the processing of information.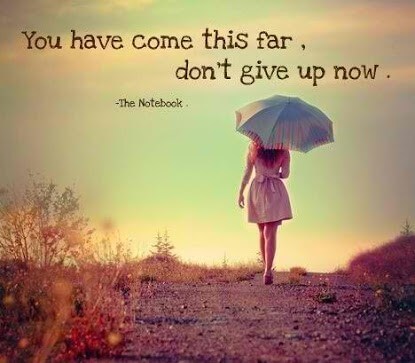 Positivity is not only an aid during challenging times, but it can also improve our outlook of the future drastically, as researchers of the University of North Carolina found.
Share Your Own Wisdom!
I hope you found the quotes above encouraging! Feel free to share your own words of encouragement that help you to lift your spirits in the comment section below. We're excited to hear from you.