Education is perhaps one of the most important ingredients to a happy, successful, and constructive life. In fact, having access to a good education during childhood and your early adulthood can make a real difference in your later life. However, not all education systems are equally good. It is saddening to see how miserable and uninterested teachers (or even entirely corrupted systems) do nothing but close the minds of young children. No matter if you're a teacher seeking to reignite your passion for teaching or a student struggling with subjects that are far from reality, quotes about education can help you to quickly re-inspire your passion for education. Therefore, you can find a collection of powerfully inspirational education quotes in the following. Enjoy these beautiful and magnificent quotes about education.
In the ideal case, education and educators inspire pupils and students to open and expand their minds. Even more importantly, a good education system skillfully prepares the young children for life. Yet, math, biology, and physics alone won't prepare you for the challenges of life.
"Education is the most powerful weapon which you can use to change the world."
Nelson Mandela
In many cases, however, education is far from what it should actually be. Instead, it is nothing but soul crushing to young spirits.
Still, there are many exceptional teachers who wholeheartedly have the best interest of their pupils and students in mind. These are to teachers who encourage their students to think for themselves and to become independent and responsible individuals. Even more so, such teachers may even encourage you to pursue your dreams instead of telling you how unrealistic they are. In the ideal case, these are the exceptional individuals that convince you that you can accomplish all your dreams – if you are willing to do whatever it takes.
90 Inspirational and Powerful Education Quotes
What is so amazingly powerful about education quotes is that they stem from the hands of some of the wisest and most brilliant individuals that have ever walked on earth. As such, the following quotes about education are packed with wife lessons and inspiring wisdom. Not only will such quotes make you think deeply about education but they will also motivate you to continue the process of learning something new each day.
Let's have a look at these fantastic education quotes:
1.
"I believe that education is all about being excited about something. Seeing passion and enthusiasm helps push an educational message."
Steve Irwin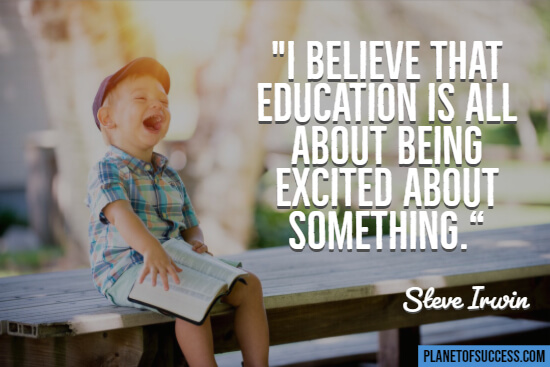 2.
"Education is for improving the lives of others and for leaving your community and world better than you found it."
Marian Wright Edelman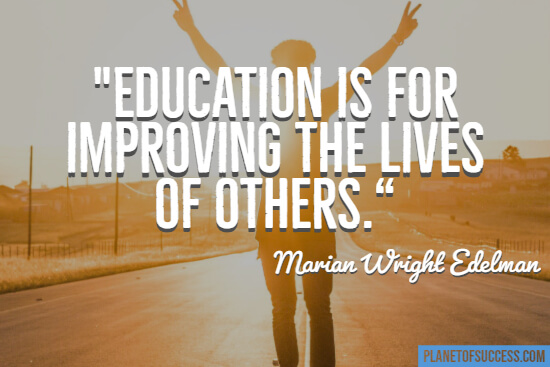 3.
"Don't let schooling interfere with your education."
Mark Twain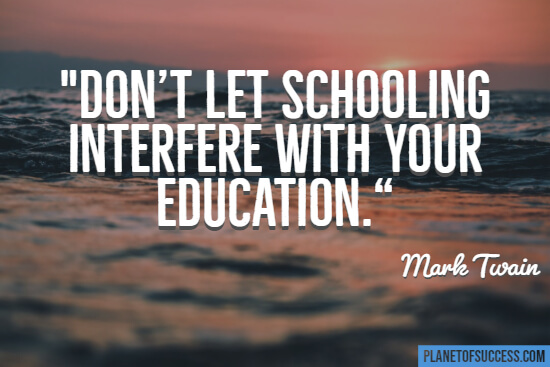 4.
"An investment in knowledge pays the best interest."
Benjamin Franklin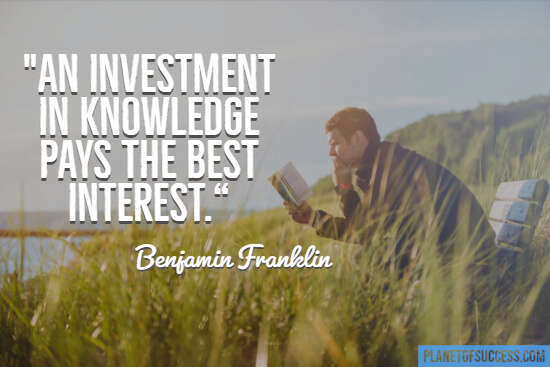 5.
"Give a man a fish and you feed him for a day; teach a man to fish and you feed him for a lifetime."
Maimonides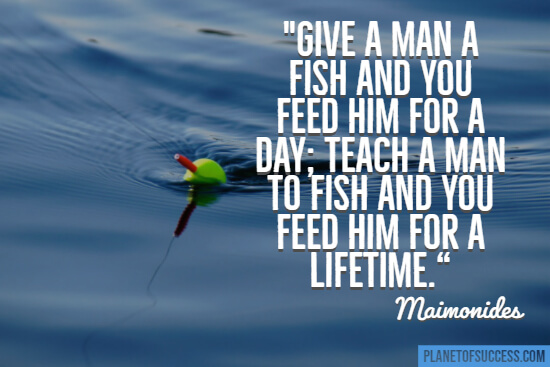 6.
"Real education should consist of drawing the goodness and the best out of our own students. What better books can there be than the book of humanity."
Cesar Chavez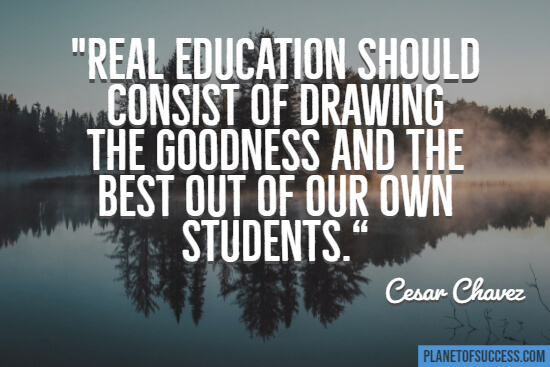 7.
"Education is what remains after one has forgotten what one has learned in school."
Albert Einstein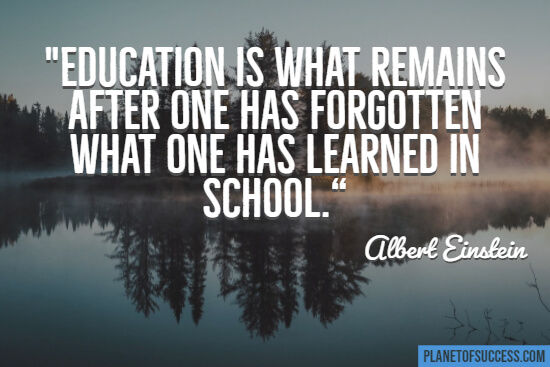 8.
"Education's purpose is to replace an empty mind with an open one."
Malcolm Forbes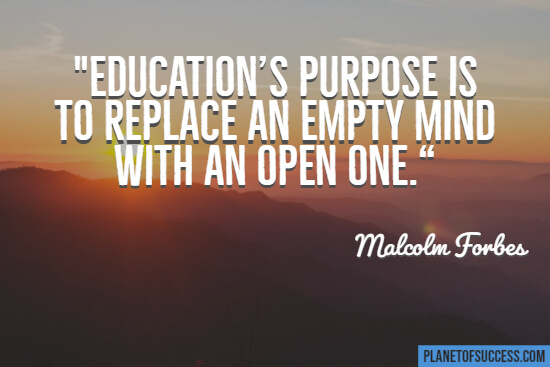 9.
"Education must not simply teach work – it must teach Life."
W. E. B. Du Bois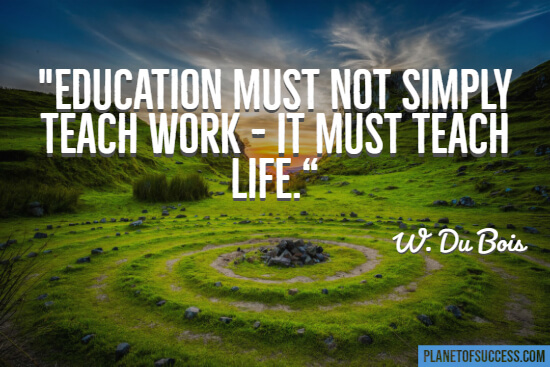 10.
"Formal education will make you a living; self-education will make you a fortune."
Jim Rohn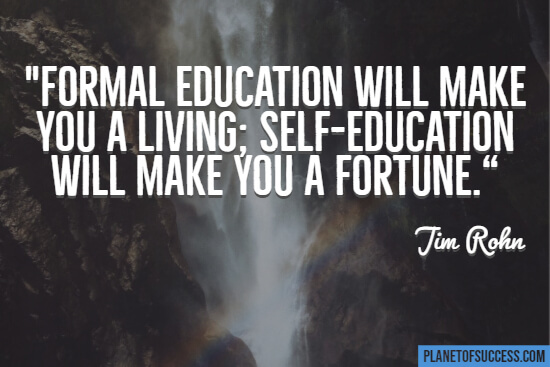 11.
"It is impossible for a man to learn what he thinks he already knows."
Epictetus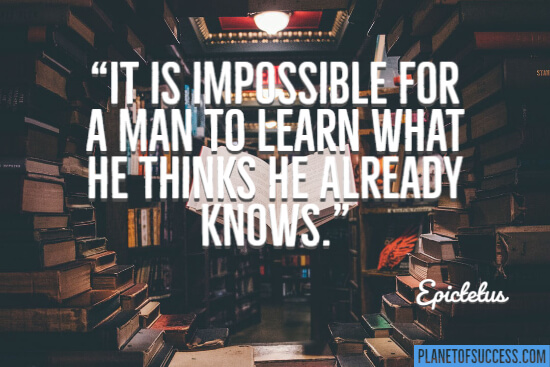 12.
"Education is the passport to the future, for tomorrow belongs to those who prepare for it today."
Malcolm X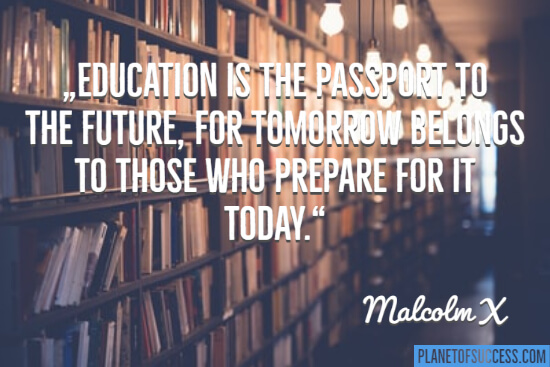 13.
"Poor is the pupil who does not surpass his master."
Leonardo da Vinci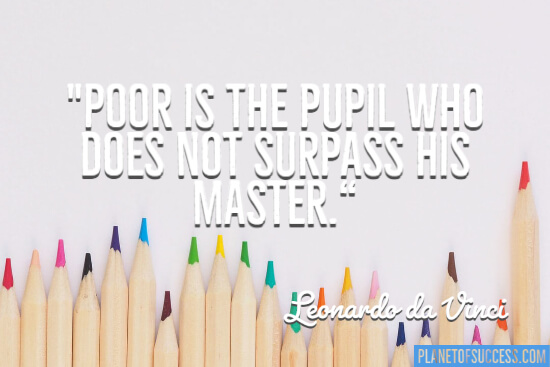 14.
"Democracy cannot succeed unless those who express their choice are prepared to choose wisely. The real safeguard of democracy, therefore, is education."
Franklin D. Roosevelt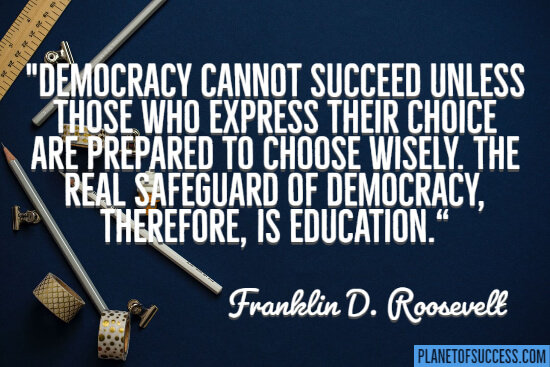 15.
"Intellectual growth should commence at birth and cease only at death."
Albert Einstein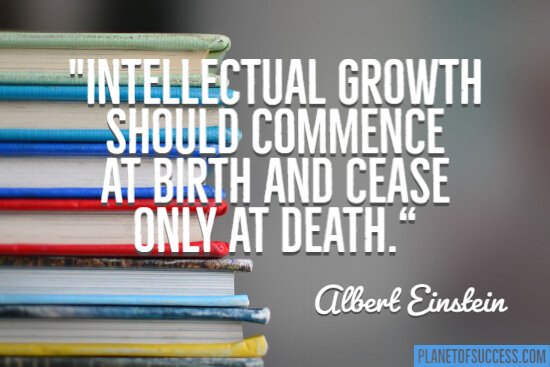 16.
"You can teach a student a lesson for a day; but if you can teach him to learn by creating curiosity, he will continue the learning process as long as he lives."
Clay P. Bedford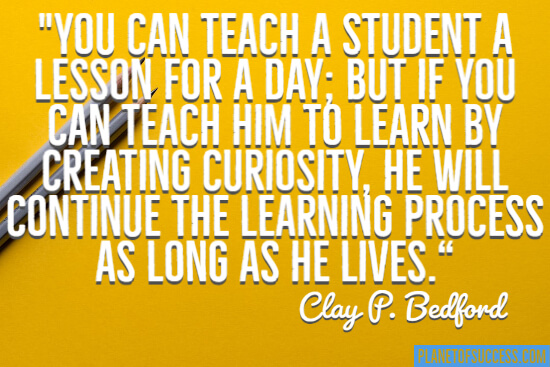 17.
"To teach is to learn twice."
Joseph Joubert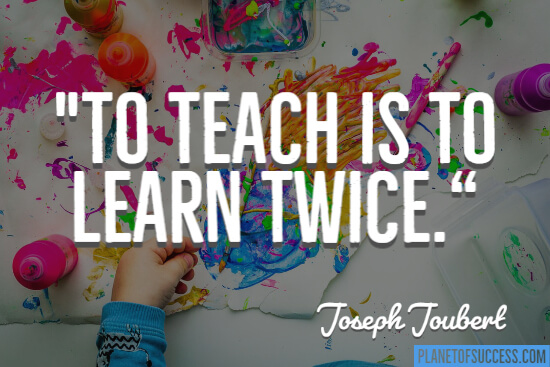 18.
"Education is simply the soul of a society as it passes from one generation to another."
G.K. Chesterton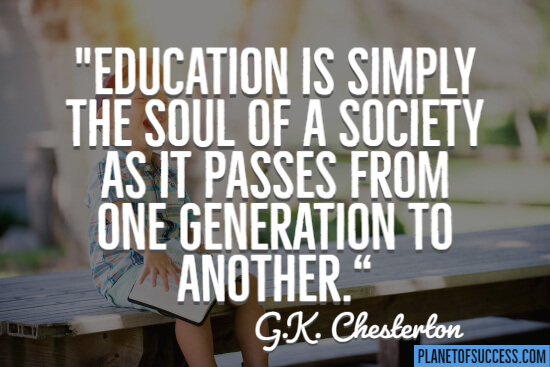 19.
"Education would be much more effective if its purpose was to ensure that by the time they leave school every boy and girl should know how much they do not know, and be imbued with a lifelong desire to know it."
William Haley
20.
"Many highly intelligent people are poor thinkers. Many people of average intelligence are skilled thinkers. The power of the car is separate from the way the car is driven."
Edward De Bono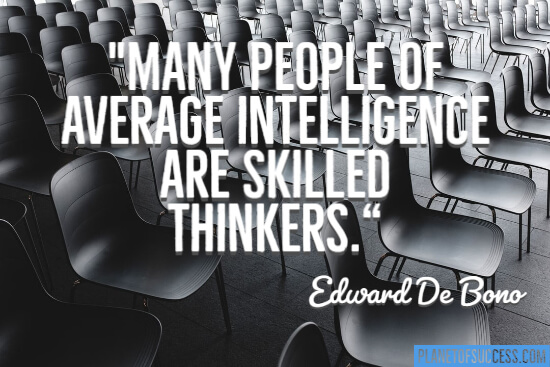 21.
"No man who worships education has got the best out of education… Without a gentle contempt for education no man's education is complete."
G.K. Chesterton
22.
"There is nothing in a caterpillar that tells you it's going to be a butterfly."
Buckminster Fuller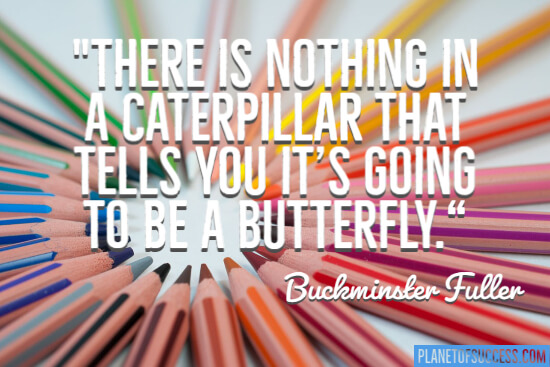 23.
"A man's mind, stretched by new ideas, may never return to its original dimensions."
Oliver Wendell Holmes Jr.
24.
"Aim for success, not perfection. Never give up your right to be wrong, because then you will lose the ability to learn new things and move forward with your life. Remember that fear always lurks behind perfectionism."
David M. Burns
25.
"When a subject becomes totally obsolete we make it a required course."
Peter Drucker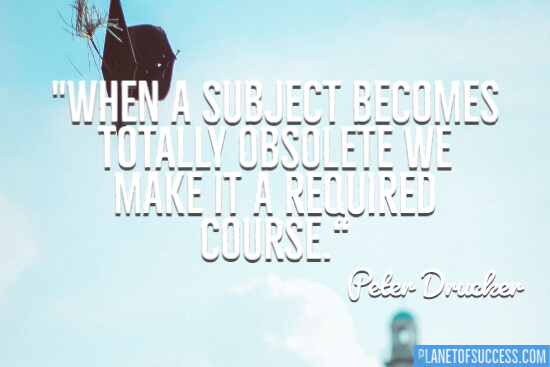 26.
"Education is the best friend. An educated person is respected everywhere. Education beats the beauty and the youth."
Chanakya
27.
"You must get an education. You must go to school, and you must learn to protect yourself. And you must learn to protect yourself with the pen, and not the gun."
Josephine Baker
28.
"The roots of education are bitter, but the fruit is sweet."
Aristotle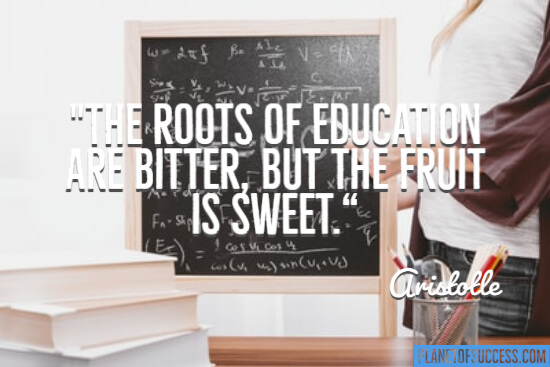 29.
"Education without values, as useful as it is, seems rather to make man a more clever devil."
C. S. Lewis
30.
"Travel, in the younger sort, is a part of education; in the elder, a part of experience."
Francis Bacon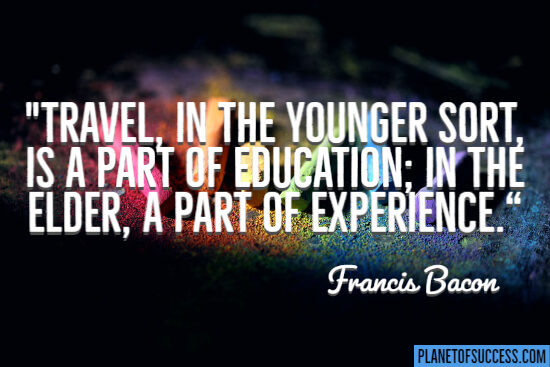 31.
"One thing that education can do is it can provide us with an opportunity to understand one another better, and so while I've spent a lot of my time in the world of politics, I've always felt that it is really not politics that will solve this for us."
Condoleezza Rice
32.
"A thorough knowledge of the Bible is worth more than a college education."
Theodore Roosevelt
33.
"No one should be denied the opportunity to get an education and increase their earning potential based solely on their inability to pay for a college education."
Bobby Scott
34.
"Nothing in this world can take the place of persistence. Talent will not: nothing is more common than unsuccessful men with talent. Genius will not; unrewarded genius is almost a proverb. Education will not: the world is full of educated derelicts. Persistence and determination alone are omnipotent."
Calvin Coolidge
35.
"The best students come from homes where education is revered: where there are books, and children see their parents reading them."
Leo Buscaglia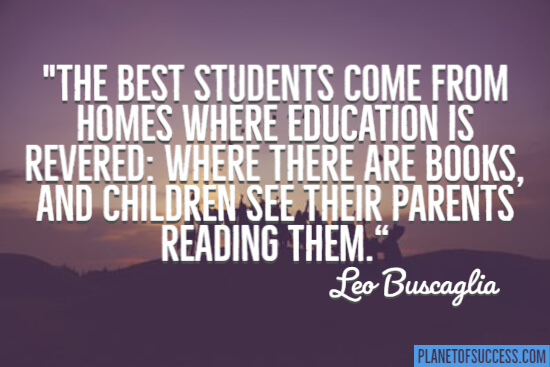 36.
"Education begins the gentleman, but reading, good company and reflection must finish him."
John Locke
37.
"The goal of education is not to increase the amount of knowledge but to create the possibilities for a child to invent and discover, to create men who are capable of doing new things."
Jean Piaget
38.
"The great aim of education is not knowledge but action."
Herbert Spencer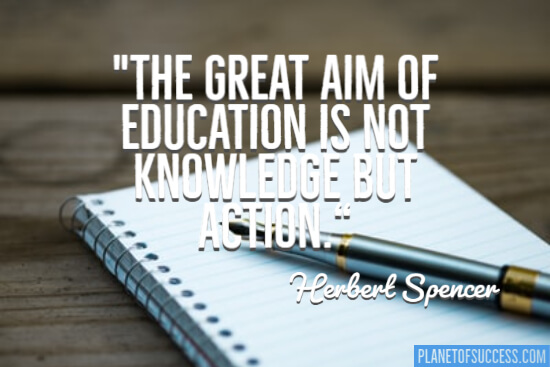 39.
"What does education often do? It makes a straight-cut ditch of a free, meandering brook."
Henry David Thoreau
40.
"Do not train children to learning by force and harshness, but direct them to it by what amuses their minds, so that you may be better able to discover with accuracy the peculiar bent of the genius of each."
Plato
41.
"Education is a progressive discovery of our own ignorance."
Will Durant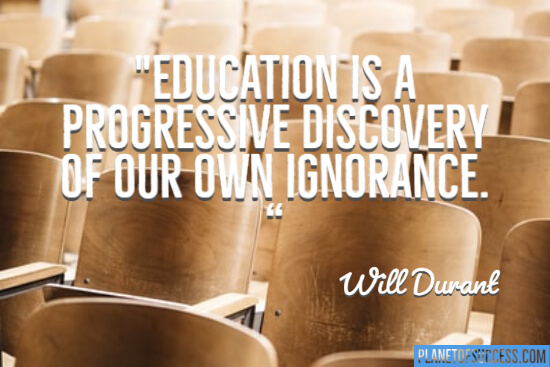 42.
"He who opens a school door, closes a prison."
Victor Hugo
43.
"Much education today is monumentally ineffective. All too often we are giving young people cut flowers when we should be teaching them to grow their own plants."
John W. Gardner
44.
"Children have never been very good at listening to their elders, but they have never failed to imitate them."
James Baldwin
45.
"I've learned… that the best classroom in the world is at the feet of an elderly person."
Andy Rooney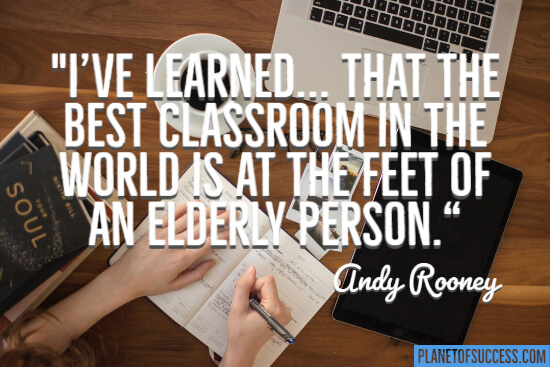 46.
"The first problem for all of us, men and women, is not to learn, but to unlearn."
Gloria Steinem
47.
"A teacher affects eternity; he can never tell where his influence stops."
Henry B. Adams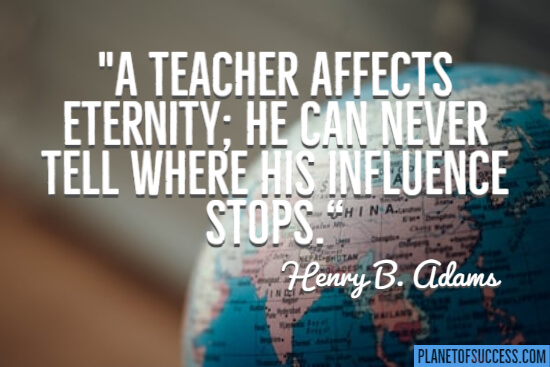 48.
"Why should society feel responsible only for the education of children, and not for the education of all adults of every age."
Erich Fromm
49.
"If you think education is expensive, try ignorance."
Andy McIntyre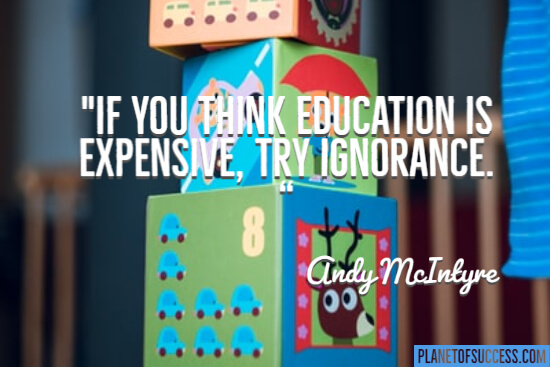 50.
"Tell me and I'll forget; show me and I may remember; involve me and I'll understand."
Chinese proverb
51.
"People learn something every day, and a lot of times it's that what they learned the day before was wrong."
Bill Vaughan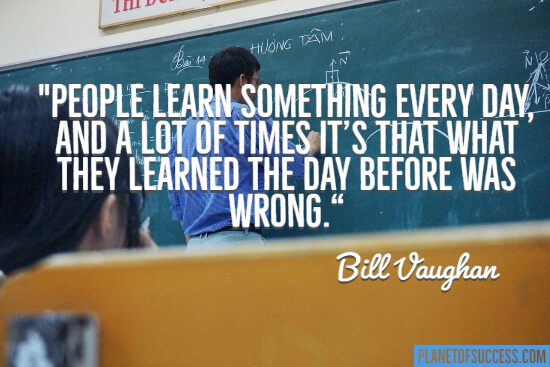 52.
"The beautiful thing about learning is that no one can take it away from you."
B.B. King
53.
"Men and women must be educated, to a great degree, by the opinions and manners of the society they live in."
Mary Wollstonecraft
54.
"The ability to recognize opportunities and move in new – and sometimes unexpected – directions will benefit you no matter your interests or aspirations. A liberal arts education is designed to equip students for just such flexibility and imagination."
Drew Gilpin Faust
55.
"Develop a passion for learning. If you do, you will never cease to grow."
Anthony J. D'Angelo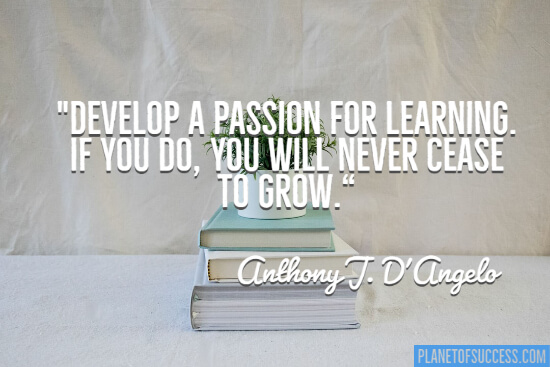 56.
"Education is all a matter of building bridges."
Ralph Ellison
57.
"Education is not preparation for life; education is life itself."
John Dewey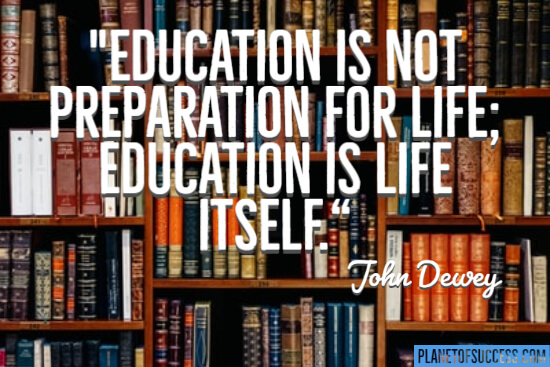 58.
"The mere imparting of information is not education."
Carter G. Woodson
59.
"There is no end to education. It is not that you read a book, pass an examination, and finish with education. The whole of life, from the moment you are born to the moment you die, is a process of learning."
Jiddu Krishnamurti
60.
"Education is the key to success in life, and teachers make a lasting impact in the lives of their students."
Solomon Ortiz
61.
"Education is what survives when what has been learned has been forgotten."
B. F. Skinner
62.
"The function of education is to teach one to think intensively and to think critically. Intelligence plus character – that is the goal of true education."
Martin Luther King, Jr.
63.
"It is the mark of an educated mind to be able to entertain a thought without accepting it."
Aristotle
64.
"It is, in fact, a part of the function of education to help us escape, not from our own time – for we are bound by that – but from the intellectual and emotional limitations of our time."
T.S. Eliot
65.
"Treat people as if they were what they ought to be, and you help them to become what they are capable of becoming."
Goethe
66.
"Education makes a people easy to lead but difficult to drive: easy to govern, but impossible to enslave."
Peter Brougham
67.
"Nine tenths of education is encouragement."
Anatole France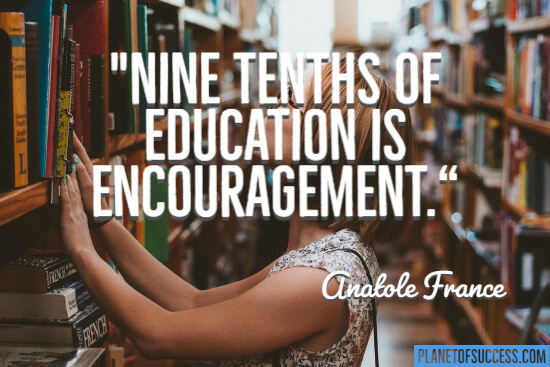 68.
"The difference between school and life? In school, you're taught a lesson and then given a test. In life, you're given a test that teaches you a lesson."
Tom Bodett
69.
"Example is not the main thing in influencing others. It is the only thing."
Albert Schweitzer
70.
"You can't legislate good will – that comes through education."
Malcolm X
71.
"The highest result of education is tolerance."
Helen Keller
72.
"The only person who is educated is the one who has learned how to learn… and change."
Carl Rogers
73.
"If a man empties his purse into his head, no man can take it away from him. An investment in knowledge always pays the best interest."
Ben Franklin
74.
"The aim of education should be to teach us rather how to think, than what to think — rather to improve our minds, so as to enable us to think for ourselves, than to load the memory with thoughts of other men."
Bill Beattie
75.
"A child educated only at school is an uneducated child."
George Santayana
76.
"What sculpture is to a block of marble education is to the human soul."
Joseph Addison
77.
"It is only as we develop others that we permanently succeed."
Harvey S. Firestone
78.
"All I want is an education, and I am afraid of no one."
Malala Yousafzai
79.
"Change is the end result of all true learning."
Leo Buscaglia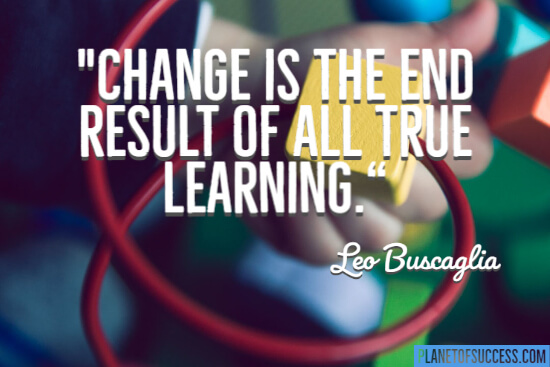 80.
"The goal of education is the advancement of knowledge and the dissemination of truth."
John F. Kennedy
81.
"Knowledge is power. Information is liberating. Education is the premise of progress, in every society, in every family."
Kofi Annan
82.
"Education is the key to unlock the golden door of freedom."
George Washington Carver
83.
"Education is an ornament in prosperity and a refuge in adversity."
Aristotle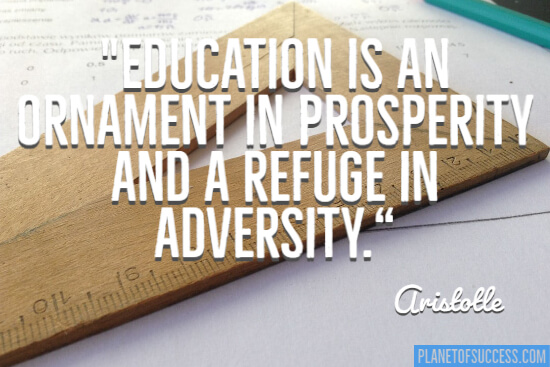 84.
"It is a thousand times better to have common sense without education than to have education without common sense."
Robert G. Ingersoll
85.
"A well-educated mind will always have more questions than answers."
Helen Keller
86.
"If someone is going down the wrong road, he doesn't need motivation to speed him up. What he needs is education to turn him around."
Jim Rohn
87.
"The only thing that interferes with my learning is my education."
Albert Einstein
88.
"The whole purpose of education is to turn mirrors into windows."
Sydney J. Harris
89.
"The modern world belongs to the half-educated, a rather difficult class because they do not realize how little they know."
William R. Inge
90.
"Your library is your paradise."
Desiderius Erasmus
91.
"For good nurture and education implant good constitutions."
Plato
92.
"The progress of the world depends almost entirely upon education."
George Eastman
93.
"You are always a student, never a master. You have to keep moving forward."
Conrad Hall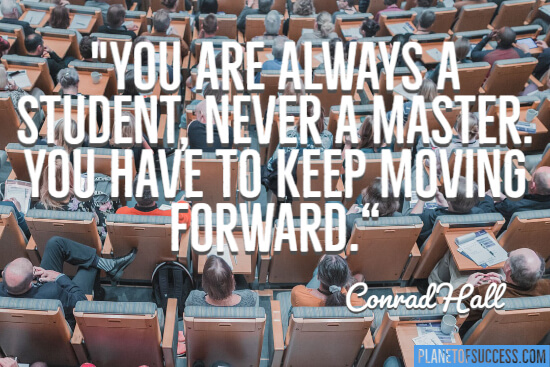 I hope you enjoyed reading this collection of education quotes.
Stay victorious!